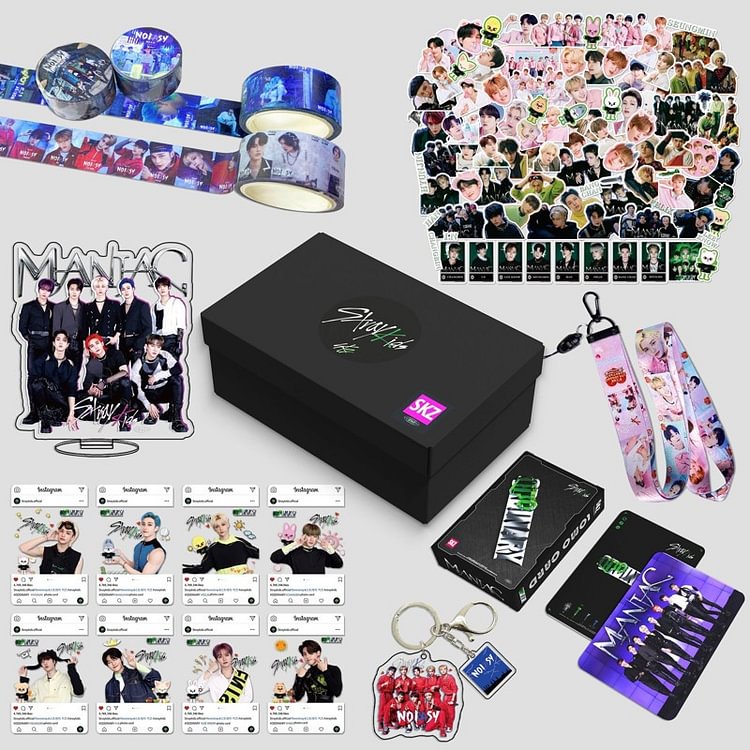 🖤Stray Kids MANIAC Album Gift Box For Stay
🖤Stray Kids is a South Korean boy group consisting of 8 members: Bang Chan, Min Ho, Chang Bin, Hyun Jin, Ji Sung, Felix, Seung Min, Jeong in.
🖤Perfect For Collection, Decoration, Sharing / Gifts, Etc.
🖤Size:15.5*10*5.8CM
Description:
Stray Kids MANIAC Concert Gift Box Package (For Stay)
Stray Kids Merchandise Collection
Contents Listed Below / Watch Video Below
A Perfect Gift Choice for STAY Friends!
Product & Shopping Satisfaction Guaranteed
Package Includes:
Standing plate *1
Keychain *1
Tape *2
Lanyard *1
Transparent card (8 sheets)*1
LOMO card (55 sheets)*1
Stickers (95 sheets)*1
WE CREATED 100 PACKAGES ONLY FOR EACH MEMBER!
Hurry, first come, first serve!
🖤Fast Shipping to Stay Worldwide.
🖤Shop high-quality Stray Kids merch and Kpop merch at Kpop fashion store.